In Line Shuttle Track Bag Making Machine
TA-S-750,TA-S-1000,TA-S-1250,TA-S-1500,TA-S-1750,TA-S-2000,TA-S-2250,TA-S-2500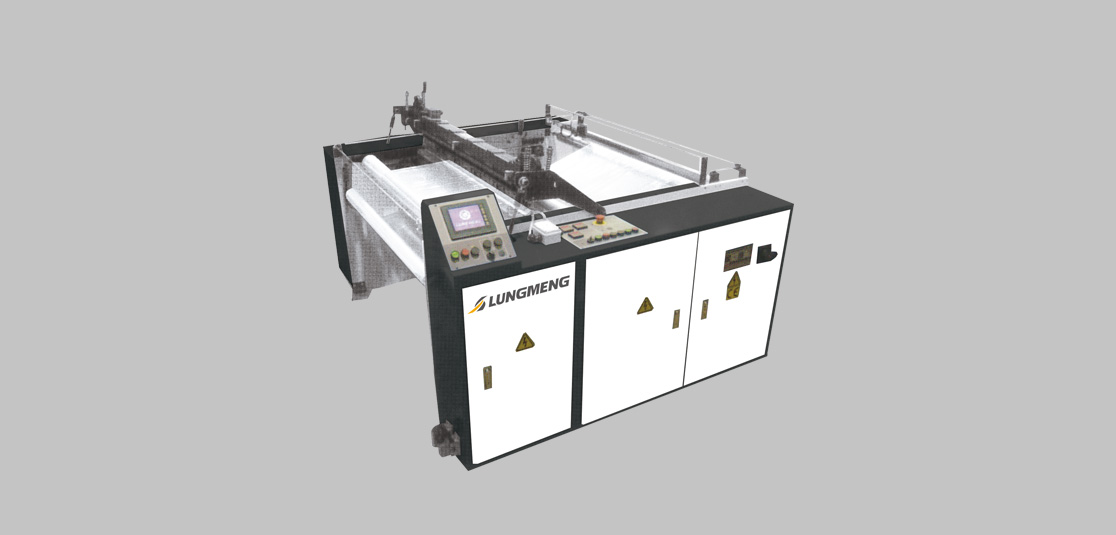 Features
Servo driven (4 axis) shuttle bag making machine for complete synchronization of in-feed/out-feed, seal and shuttle motion.

Digital shuttle slack/tension control for easy machine operation and minimize web breakage.

Precise electronic dwell time control ensures consistent sealing independent of line speed variations.

Ideal for bottom sealed bags, garbage bags, industrial packaging, produce bags etc.

Produces up to 8 lanes of bottom sealed bags when combine with TAJ (automatic turret winder with multiple slit sealers).