Shuttle Track Draw Tape Bag On Roll Converting System
TA-PDR-S1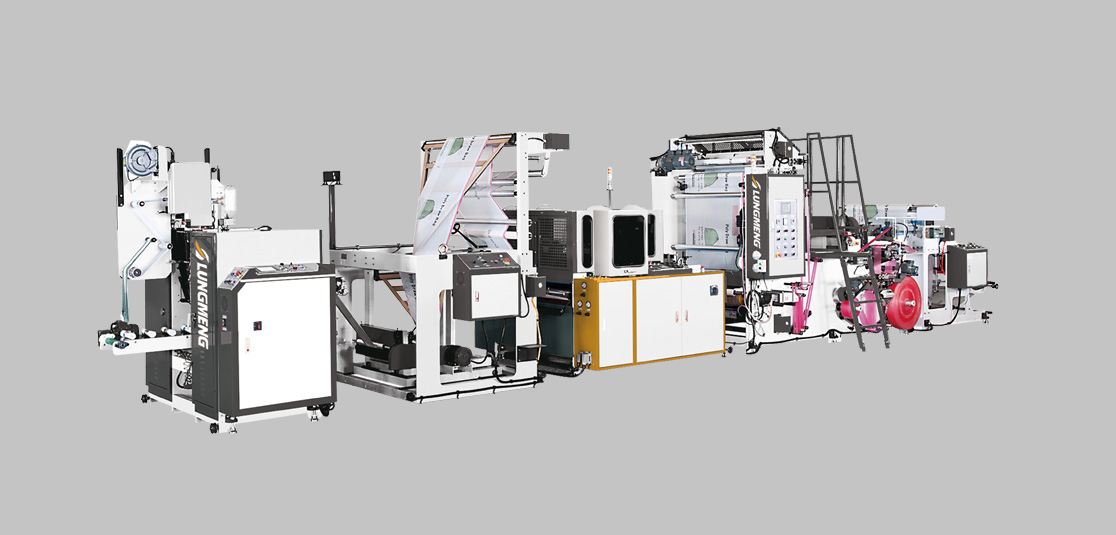 Особенности
High speed integrated servo-driven system , suitable for poly draw , and conventional garbage bags on roll.

Hot air sealing system for horizontal lip sealing features stable sealing.

Draw tape feeding system for auto inserting the tape , double unwind device for auto exchange draw tape.

Equipped with PLC touch screen operator friendly control system.

Servo driven (4 axis) shuttle bag making machine for complets synchronization of in-feed/out-feed , seal and shuttle motion.

In-line servo driven shuttle track sealing & perforating unit qwns precisely dwell tine control for excellent effect of sealing & perforating.

Optional label dispenser.